Google seems to be in this habit of creating updates that nobody wants. Until recently, Google was the only e-mail provider that let you drag and drop files and images into the mail body. Then, they updated a few scripts and now every time you drag and drop an image in the mail body, Gmail would insert them inline. Which is very annoying.
But there's a fix for this now. The old drag and drop images as attachment features is still alive and working. All you have to do is drop the image at a very specific point. Which is the 'Drop to Attach' option on the grey menu bar. Throw your image in there and voila, it would appear as an attachment. :D
Thank you
Lifehacker
for this lovely tip.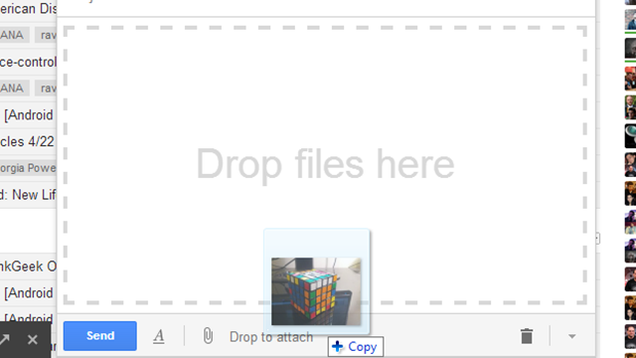 Image Source - Life Hacker.